About Us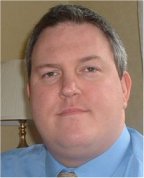 Tim McShane
Tim is the founder of ICTeachers which grew out of the laptops for teachers project in 1998. He edits the newsletter and keeps the servers in order. In 2004 he moved from being a deputy head of a primary school to be an e-learning specialist for the National College for Leadership of Schools and Children's Services helping to design programmes of study for school leaders.
In his spare time he has a number of interests which include ICTeachers Ltd, Fluffy Clouds Ltd and working with WiredTrust. He has also been European Regional Director of WiredSafety www.wiredsafety.org and has represented them on the Home Office's Internet Task Force sub-groups on Child Protection, Criminal Law and Law Enforcement.
Tim completed an MSc in Advanced Learning Technology in 2008 and in 2010 he began his PhD in E-research and Technology Enhanced Learning with Lancaster University.
Tim believes that all teachers are exceptional people with incredible talents and are woefully underappreciated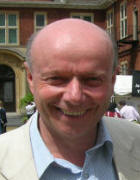 Bob Hopcraft
Bob "The Builder" Hopcraft leads our web design team. Bob worked as a primary headteacher for 20 years and has a masters degree in education. He now works as an Education Consultant, specialising in support for leadership teams. He is a School Improvement Partner (SIP) for two local authorities and is a Church of England Section 48 inspector.
He has incredible experience at making sense to teachers of the intricacies of creating a good website. Always patient and ever willing to listen, Bob has been the driving force over our increasingly successful web design and hosting business.
He has skills in both the design and technical aspects of web building and has a range of instant fixes for your website needs. He's happy to deal with you by e-mail or on the telephone - or even face to face if you live close enough to Hertfordshire! Why not contact him and get your school on the web?
Brian Kite
Brian is skilled in all things financial and as such takes care of our accounts.
Known as Brian "The Giant Killer" Kite (ask him why!), he is essential to the company as he issues invoices and counts in the money. Woe betide any school or company who does not pay their bill in time without proper reason or a note from a parent.
Always reasonable, and a successful head teacher in his own right, Brian is part of the solid foundations of the company.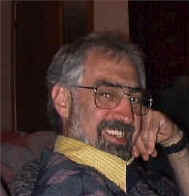 Mike Freedman
Mike "Vaultman" Freedman is the secret behind all those wonderful resources and links to sites that are regularly updated. He spends his days and evenings sifting through the dross to pull out the pearls with which to grace the site.
Always ready to help a visitor who wants something in particular, Mike is an indispensable part of our team and is also a consultant to BECTa on their New2Computers project.
Fiona McShane
Fiona is the latest addition to our ICTeachers' family. As our chief sales consultant she works the phone and answers the emails. A reformed technophobe, she knows what it is to be confused by the technology and empathises with all those in this state.
With her background as a qualified nurse, she is the calm, soothing voice of reason and would be delighted to take you through the process of getting a website with ICTeachers.
Give her a ring and say hello.
Sign Up for Our Regular Newsletter